Hi everyone,
With the latest version of Photoshop the bug that causes extension scaling issues emerged.
If you are experiencing the issues with the scaling please follow the instructions below in order to fix it:
Right click on the Photoshop 2021 executable (Photoshop.exe file can be found at c:\Program Files\Adobe\Adobe Photoshop 2021\)
Select Properties.
Select Compatibility tab.
Click on "Change settings for all users"
Then, in the new open tab, click on "Change high DPI settings"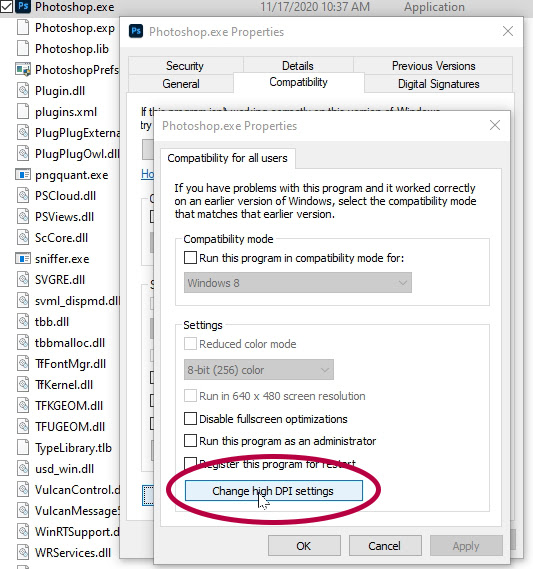 Finally, in the menu at the bottom of the new tab, check "Override high DPI scaling behavior. Scaling performed by:" and select in the menu: "System (Enhanced)"
Accept and apply the changes, and open Photoshop.
Everything should work correctly again.
This behavior is introduced by the latest version of Photoshop and from my knowledge it affects the Windows platform and the users that have high resolution monitors. I hope that the Adobe will fix this bug in the future but until then please use instruction.
All the best,
Bogdan